Neck-Ring Replacement
Sky Cylinder Testing can remove and install new neck rings and add the customer's new information in the event of cylinder ownership change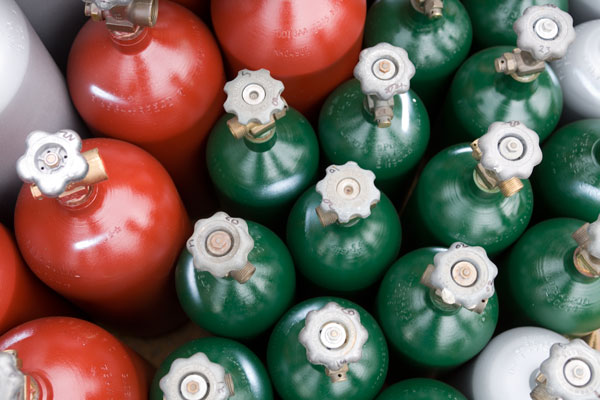 Gas Conversion
When applicable, Sky Cylinder Testing can perform cylinder gas product conversions allowing your cylinders to provide the highest return on your assets.
Valve Replacement
Sky Cylinder Testing can insert new valves, when applicable. A complete inventory of CGA valves are always in stock.
Eddy Current Testing
Sky Cylinder Testing utilizes the Visual Plus Eddy Current inspection system. Professionally competent visual inspections are a key element in the proper maintenance of gas cylinders, with the inspection of neck threads being an important part of this process. Visual Plus, a non destructive testing device, identifies 100% of small imperfections such as hairline cracks and folds in the neck/shoulder area of aluminum cylinders.