Sky Cylinder Testing has been inspected and approved by DOT as a cylinder requalification facility. All cylinders are inspected visually and hydrostatically or ultrasonically according to 49CFR180.205, and all applicable CGA pamphlets.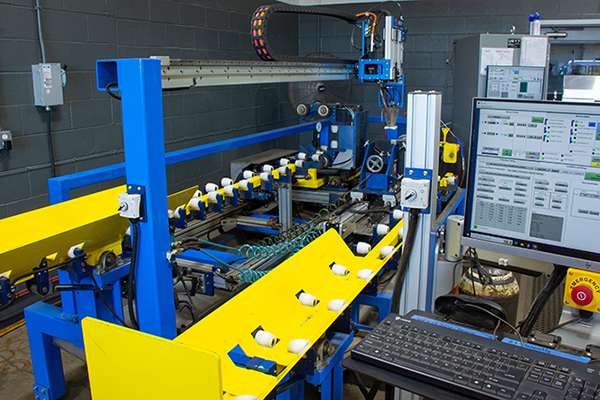 Ultrasonic Testing
Sky Cylinder Testing is certified in the latest technology of ultrasonic examination (UE) testing of high pressure cylinders. Cylinders can now be tested without ever removing the valve, thus ensuring the integrity of the product in the cylinder.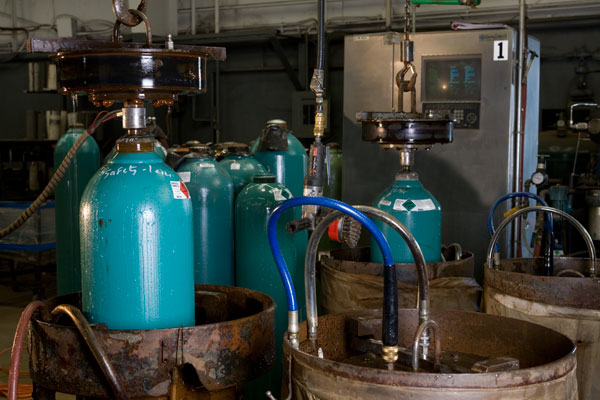 Hydrostatic Testing
Sky Cylinder Testing utilizes Galiso record test IV systems and Galiso record test open computerized hydrostatic testing system capable of testing low pressure refrigerant cylinders and high pressure cylinders up to 10,000 psi in a high production environment.
Propane Testing
At Sky Cylinder Testing, skilled personnel perform a visual inspection covering all areas of the propane cylinder. A complete refurbishment of the cylinder is performed in compliance with all DOT regulations.
Sky Cylinder Testing reconditions and inspects fork truck cylinders in 20 lb., 33 lb., and 43 lb. sizes. Portable cylinders can be inspected and reconditioned from 30 lb. up to 420 lb.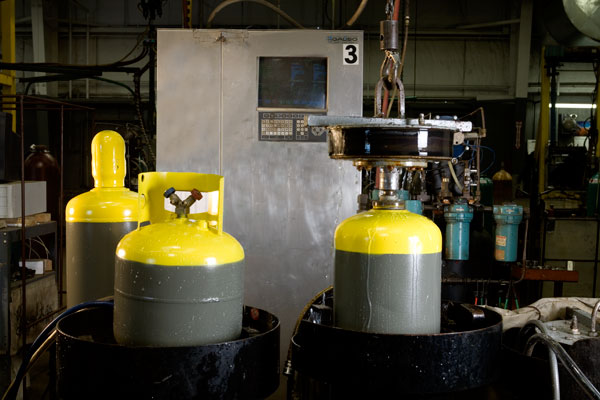 Refrigerant Testing
Sky Cylinder Testing offers a full service of refrigerant testing for the HVARC industry. Sky Cylinder has invested in state-of-the-art hydrotesting equipment which makes the recycling of refrigerant cylinders extremely cost effective. The company is capable of retesting and reconditioning large volumes quickly and efficiently.