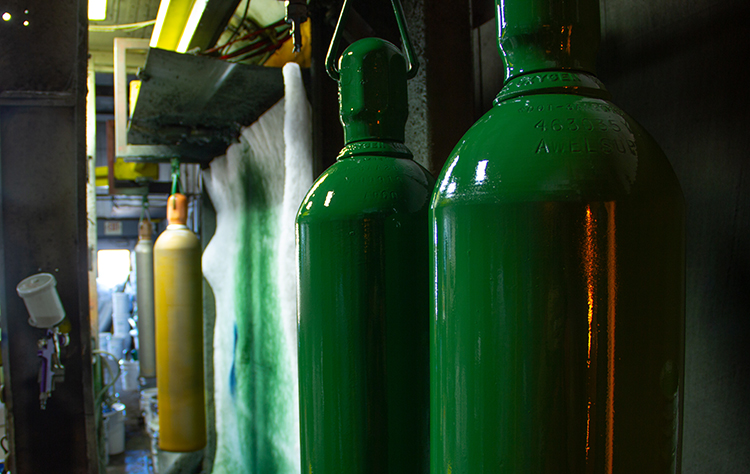 Paint Coating System
Sky Cylinder Testing features a fully automated conveyorized paint coating system, with a million BTU oven to ensure a quality baked on finish. It also operates a separate robotic controlled paint booth. Cylinders are sprayed with Watson Coatings 'Aqua Shield' water reducible paint. These coatings offer high gloss finish, outstanding UV resistance, corrosion protection, fast dry, and VOC compliance. Sky Cylinder also offers Temp Alert, a new clear coating which turns bronze at 350 degrees indicating a cylinder has been exposed to potential fire damage. Of course, any coating can be applied at the customer's request.
Cylinder Blasting
Sky Cylinder Testing utilizes a Viking high speed, flow through shot blaster for removing rust and/or enamel from high pressure cylinders up to 12″ in diameter. It also utilizes two Viking GC-III blasters which are capable of blasting all sizes of high and low pressure cylinders.